CaseLayer Billing for Cloud – Billing Software for Cloud Providers
Start Page is the initial Customer Portal page. It is divided into a zone for new customers and a zone for registered customers.
New Customer is designed for potential customers who want to make their first purchase or want to create an account.
Customer Portal is intended for registered customers. The registered customer can view the plans and their prices, login, manage his account and passwords.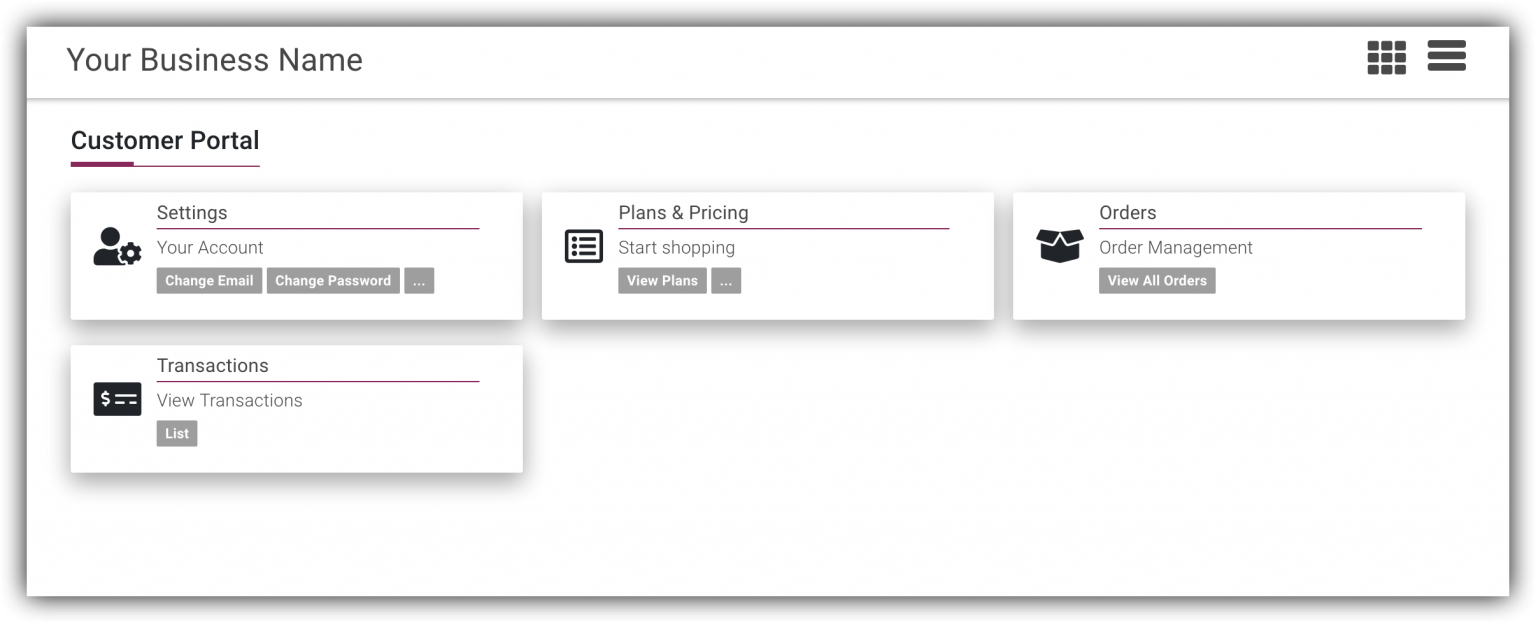 Settings – The customer can easily update/change his email address, password as well as his billing details.
Plans & Pricing – It allows the customer to quickly view and purchase available plans.
Orders – The customer can search and view their existing orders and get to know their details such as ID, Date, First Name, Last Name, Order Amount, Payment Status, Manage.
Transactions – It allows the customer to view and search their existing transactions. The customer will find the following transaction details here: Account, Order, Payment Method, Amount, Currency, Id, and Date.
CaseLayer Billing for Cloud has built-in reCAPTCHA functions. Google reCAPTCHA is a security tool that protects against spam sent by bots and against abuse.It is used in registration and contact forms and is intended to verify the user and confirm that the user is a human and not a spammy robot. Prevents automatic account registration and mass publication of comments on forums or blogs by bots. ReCAPTCHA requires each user to solve a task, which helps determine whether the end-user is a human or a bot.
CaseLayer Billing
for Cloud
Enterprise Edition
$
299
One-Time-Fee